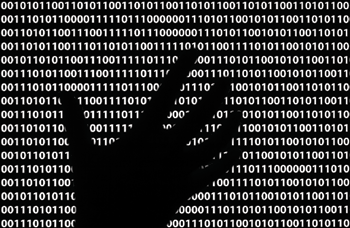 Generally speaking, resilience can be described as the ability of a business to maintain operations under virtually any condition. Resilience is important because unplanned interruptions in business, largely attributable to human error and technological failure, are widespread. Downtime and disruptions in primary business processes are estimated to cost companies millions of dollars a year in lost revenue. There is little doubt that if an information management platform is resilient, it will deliver a significant competitive advantage.
The results of a revealing study on the state of resilience were recently published by the Information Availability Institute (IAI) in conjunction with Vision Solutions, Inc. IAI provides research and education that helps business professionals of all disciplines to understand, evaluate, and apply information availability technologies.
To ensure the relevance of the conclusions of this study, responses were gathered from around the globe, with over 100 countries represented: China and India in Asia; Qatar in the Middle East; France, Italy and Germany in Europe; and Argentina and Brazil in South America, to name a few. This year, IAI's research base included companies running a wide range of operating systems, including IBM i, OS/390, Windows, AIX, Linux, HP-UX, Solaris and others. Not all questions were presented on all surveys, but some fundamental questions were asked on all surveys. For validity's sake, the results reported are based on questions with at least 400 responses, unless otherwise noted. The surveys were collected online using Web-based survey tools targeted to IT professionals. In total, the IAI received almost 6,500 responses.
While the IAI study dealt primarily with the notion of resilience, other pervasive trends in information management were also examined. Among these were server virtualization and cloud computing. The results of this study appear in a white paper entitled The State Of Resilience 2010. This White Paper can be downloaded free at www.visionsolutions.com/IAI/ systemoptimization.html.
Corporate outreach
In reviewing the State of Resilience report this year, IAI found that the profile of the technology infrastructure seems to have shifted from a monolithic and siloed architecture to a different model of computing— one in which the core programs of a business can reach beyond the corporate firewall. What is driving this change? Pressure to rapidly deploy servers and applications, improve disaster recovery platforms and reduce hardware spending.
Challenging economic realities have not deterred businesses from taking on potentially disruptive technologies, such as virtualization and cloud computing. These are areas on which they are focusing considerable time, effort and expertise. Corporations are moving forward to adopt new systems, methods and tools, cognizant of the cost and effort involved.
They are willing to take the steps necessary to reap the rewards. In adopting innovative technologies, large enterprises lead the pack, but small- to mid-sized corporations are not willing to be left behind.
Testing of disaster recovery plans continues to be the Achilles heel of most organizations. Professionals express doubts about their ability to execute their disaster recovery plans, especially across departmental boundaries. At the same time, they are implementing solutions such as server virtualization to gain a competitive advantage. Businesses have realized significant benefits from the technology, namely expense reduction, more rapid server and application deployment and greater capabilities for disaster recovery. Infrastructure/print server was the most commonly used application for virtual servers, yet findings suggest a trend toward running mission-critical file servers and core business applications on virtualized systems.
While virtualization technologies offer incremental improvements in the area of disaster recovery, tape is still the default method used for disaster recovery by most IT professionals. Tape, however, has lost ground in the past year. In reviewing businesses' variety of data protection schemes, the IAI saw a trend toward more flexible and cost effective technologies including software replication, software replication plus failover and continuous data protection (CDP). Still, some corporations experience permanent and unrecoverable data loss, attributable to both human error and inherent weaknesses in their data recovery plans.
While the uptake of more advanced recovery technologies has accelerated, findings show that weaknesses in businesses' disaster recovery plans have not been effectively addressed. Businesses report that plans have not been completely or recently tested, and in fact, may not execute should they be invoked. Lack of coordination of disaster recovery plans between IT and other business units was identified as a key weakness.
Clouds on radar
Cloud computing has the potential to transform businesses at every level, from hardware purchases to recovery strategies. Data gathered for the IAI study shows that a trend toward greater adoption of private clouds is evident, but several issues must still be addressed. Many believe that cloud computing remains unproven and that security and privacy of public cloud environments are potential pain points.
Overall, businesses have made notable strides toward resilience. They are resilient precisely because they are learning, adapting and evolving, all while making considered and deliberate choices among a wide range of new technologies. In the presence of evident risks and vulnerabilities in some areas of the IT enterprise, the state of resilience is in transition, yet healthy.