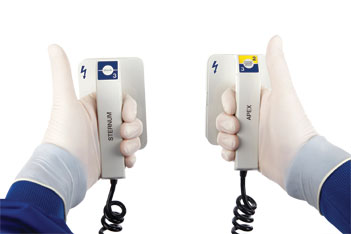 Health reform & how it affects your business… today and in the future
Insurance is a financial service created by businessmen that enables customers to voluntarily share the risks of expensive, but rare, adverse events, such as serious accidents or illnesses. Customers pay premiums to the insurer and, in exchange, receive payments from the insurer, according to contractually agreed-upon conditions if a covered adverse event occurs. As with any commodity, insurers voluntarily sell and customers voluntarily purchase this service because each party judges the exchange to be to his benefit.
Today, more than 165 million people are insured through the workplace. These comprehensive benefits are what some consider affordable premiums and others consider outrageous.
Whether you agree or disagree with ObamaCare, if enforced as written, the health insurance world is about to be turned upside down, and the chances that coverage remains the same for those currently insured in the workplace is almost zero.
When looking at the events that are to occur year by year, most will realize that the costs for enacting this reform were not given their full weight, and some are predicting the 10-year costs could be two to three times what was originally expected.
For 2010, some of the major provisions were:
Review of health plan premium increases
Changes to Medicare provider rates
New requirements on non-profit hospitals
Pre-existing conditions insurance plans
Dependent coverage to age 26
Coverage for preventative benefits
For 2011, some of the major provisions are:
Minimum medical loss ratios for insurers
Medicare prevention benefits
Chronic disease prevention in Medicaid
Funding for health insurance exchanges
Distributions from a health savings account (HSA) for non-medical expenses will be subject to a 20-percent penalty
For 2012, some of the major provisions are:
Reduced Medicare payments for hospital re-admissions
Data collection
Annual fees on the pharmaceutical industry
For 2013, some of the major provisions are:
Co-op health plans
Financial disclosure
Tax on medical devices
Medicare tax increases
Flexible spending account limits
Increased percentage for itemized deductions for health care spending
In addition, there will be a new $2,500 cap on the amount that an employee may contribute to a health care financial savings account (FSA) that will be adjusted annually for inflation. Furthermore, high-income individuals ($200,000/single, $250,000/married filing jointly) will see an increase in taxes, including an increase in the hospital insurance tax portion of Federal Insurance Contributions Act (FICA) from 1.45 percent to 2.35 percent and the imposition of a 3.8-percent tax on passive investment income.
For 2014, some of the major provisions are:
Individuals will be required to have health coverage
Health insurance exchanges
Guarantee issue health insurance
No limits on coverage
Employer requirements
Fee on health insurance sector
While these are only some of the major provisions, the real effects on employers throughout the country can be seen as follows.
EMPLOYER 'PLAY OR PAY' MANDATE
Like the individual mandate, employers will be required to offer health care coverage for their employees or pay a penalty. This is often referred to as the employer 'play or pay' mandate.
Large employers will be required to offer qualifying health coverage or pay a penalty of $2,000 per full-time employee (except the first 30 employees). Large employers are those that have an average of at least 50 full-time employees on business days during the preceding calendar year. Full-time employees are limited to employees who average at least 30 hours of service per week. Smaller employers will be exempt from the play or pay mandate.
Employers must also pay a penalty of $3,000 for each full-time employee with income below 400 percent of the federal poverty level (FPL) that opts for exchange coverage in lieu of employer-based coverage. In addition, employers must offer free choice vouchers to certain lower-income employees if the employee's cost of employer-provided health coverage ranges from eight percent to 9.8 percent.
QUALIFYING HEALTH COVERAGE
The new law sets minimum requirements for individually mandated and employer provided health coverage. Insurance companies and plans subject to the new law must offer minimum essential health benefits, including ambulatory patient services; emergency services; hospitalization; maternity and newborn care; mental health and substance use disorder services, including behavioral health treatment; prescription drugs; rehabilitative services and devices; laboratory services; preventive and wellness services and chronic disease management; and pediatric services, including oral and vision care.
The new law will also:
Require automatic enrollment of employees, subject to opt-out rights;
Prohibit waiting periods of more than 90 days;
Prohibit pre-existing condition exclusions;
Limit out-of-pocket maximums;
Prohibit annual and lifetime maximums; and
Extend coverage for dependents to age 26.
Fortunately, for insurers and employers, grandfathered plans will not be subject to most of the requirements of the new law, except for the prohibitions on excessive waiting periods, lifetime limits, rescissions and extensions of dependent coverage.
The new law also contains several provisions that will impact retirees, including elimination of the Medicare Part D "donut hole" through gradual reduction and a reinsurance program for early retirees.
REPORTING AND DISCLOSURE
The new law also imposes a number of new reporting and disclosure requirements. Employers will be required to report to the federal government information on health insurance coverage for each participant and beneficiary; excess amounts subject to the "Cadillac" plan excise tax; and (on Form W-2) the cost of health, dental, vision and employer HSA and health reimbursement arrangement (HRA) contributions.
Employers will also be required to notify employees and plan participants of numerous rights under the new law, including, for example, automatic enrollment and opt-out rights, and exchange act and subsidy rights. In addition, plan documents; insurance contracts; administrative service contracts; summary plan descriptions; and forms, policies and procedures will need to be amended to reflect health care reform. Employers with 50 or fewer workers are exempt from some of the provisions in the law, but not all!
So, what is really going to happen when ObamaCare goes into effect?
Though some feel that they will continue to have the services they had in the past, this is not the case. Many feel that the costs of the government plan will escalate like they did in Massachusetts. Advocates of the Massachusetts plan claimed it would lower health costs and achieve universal coverage; however, it has done just the opposite. It has increased costs, reduced revenues for doctors and hospitals, and put the lawmakers who pushed for the law in a difficult position.
Costs to the state government have skyrocketed and are projected to run hundreds of millions of dollars over budget. Because the mandated insurance is so expensive, the government has had to subsidize the costs of the premiums not only for lower-income residents, but also for residents with incomes as high as $60,000 for a family of four, which is three times the FPL.
The Massachusetts plan has failed for two related reasons, first, it ignores the fact that health insurance is a commodity (i.e., a good or service created by businessmen for trade in the marketplace). Second, it violates individual rights. As with any other commodity, health insurance cannot be created by a government mandate. Just as the government does not and cannot create shoes by mandating "foot coverage," so it cannot create health insurance by mandating such coverage. The proper function of government is not to create or provide goods or services, but to protect individual rights so that people can create and trade goods and services according to their best judgment.
In order to create a service that would be of value to customers, an insurer must think and plan long term. He must carefully analyze the likelihoods and costs of adverse events. He must calculate the proper prices to charge customers in exchange for the promised payments. Furthermore, he must set these prices at levels that enable him to make a profit, while continuing to offer a value to customers. Thus, if the insurer is to provide insurance, he must be left free to think and run his business according to his own judgment.
Similarly, for a customer to determine whether he should purchase insurance and, if so, which policy he should purchase, he must think and act on his own judgment. He must consider the full context of his needs, conditions, behaviors, future plans and financial situation. If he is to make a sound decision about his insurance needs—a decision that only he has sufficient knowledge to make—then he, too, must be left free to think and act as he sees fit.