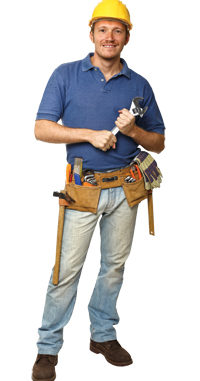 The federal government can be a dependable source of revenue for small businesses eager to grow when private sector budgets are shrinking and financing can be challenging to secure. The federal government may not be the first place many people consider for new business, but now has never been a better time for business owners to get into government contracting, thanks to the government's efforts to boost small business contracting. Mid-size businesses are not exempt—they can take part and increase their chances for procurement success by partnering with small businesses to pursue federal contracts.
The U.S. government is the largest consumer of products and services in the world, spending $500 billion annually in procurement. In 2010, the U.S. government spent nearly $100 billion on products and services supplied by small businesses. Given the government's procurement goals of awarding 23 percent of their spending to small businesses, five percent to minority-owned businesses and five percent to women-owned businesses, federal contracting is an important avenue of growth for many small businesses to consider. According to a 2011 American Express OPEN government contracting survey, small business contractors are more likely to exceed $1 million in revenue versus their non-contracting peers. Nearly half (47 percent) earn revenues in excess of $1 million versus the five percent of all small businesses that have achieved that level of business success.
Contrary to popular belief, doing business with the federal government is easier than you think. There's no secret recipe to obtaining the government as a customer and getting in on the billions of federal procurement dollars. Doing business with the government is just like doing business with the commercial sector—hard work, perseverance, marketing techniques and relationships are required to win contracts. There are, however, important steps you must take to pursue federal contracts. Following these key steps and using these tips and insights can improve your chances of landing your first government contract.
Get your business noticed. Register your business in the Central Contractor Registration (www.bpn.gov/ccr) and add your business to the Dynamic Small Business Search. Registration is free, but you'll need these "must haves" in order to register:
Data Universal Numbering System (DUNS) number
Tax ID Number (TIN) or Employer ID Number (EIN)
Product or service classification codes www.census.gov/eos/www/naics
Communication links Points of Contact (POC)
Company website
Certify your business to gain a competitive edge. Visit the Small Business Administration website (www. sba.gov) to determine if your business qualifies for any small business certifications. Keep in mind that identifying your firm as a small business, veteran- owned, small disadvantaged business and/or woman-owned small business can help you stand out from competitors.
Learn what agencies are buying your products and services. Before any solicitation goes out, learn as much as you can about your prospect and with whom they are currently doing business. Successful government contractors routinely peruse www.fbo.gov (an online listing of government contracts that detail all contracts with a value exceeding $25,000) and www.usaspending.gov (a site that details how our money is spent, what agency is issuing awards and who the federal government is buying from and for how much) to better understand the government as a customer. An educated business owner is a successful business owner.
Check out the procurement forecasts for your targeted agencies. Since the government is a transparent customer, you have the ability to learn more about their future purchasing plans. Every federal agency produces—and is required to post on their website—an annual procurement forecast maintained by its Office of Small and Disadvantaged Business Utilization (OSDBU) or equivalent. Contact each agency's OSDBU at www. firstgov.gov to see what goods or services they anticipate buying. Once you have an idea, get to know your potential customers by visiting the agencies' websites. Familiarize yourself with their missions and assess what you can offer to help them fulfill their missions.
Make your price list easy to understand. Address all required items, even if they're not applicable. If you're in a competitive area, you may need to discount your top commercial price. But don't discount so much that you'll lose money on the transaction, and keep in mind that government agencies seek the best value, not necessarily the lowest price.
Sharpen your elevator pitch. Summarizing your firm's capabilities in a clear and succinct way is critical when trying to court customers—even Uncle Sam. A successful pitch includes, but is not limited to, a company overview, core competencies, past performance, differentiators and company data.
Look for micro-purchases or credit card purchases to quickly get your foot in the door. As these are small government purchases, the government can make non-competitive bids for agency requirements—micro-purchases are purchases under $25,000, while credit card purchases are under $3,000. It doesn't matter how small the contract is—you can now put past performance on your company's capability statement. To get started, contact small business specialists at the agencies you're targeting. Each federal agency has a specialist to assist small businesses. Contact information for these specialists can be found online at the respective agency's website. The founder of The Lyons Group secured a micro-purchase federal government contract by pitching his company's capabilities adeptly at an event hosted by American Express OPEN. So, sharpen your pitching skills and make face-to-face appointments today!
Team up with another business to increase your chances for procurement success. A study by American Express OPEN found that business owners who team up win 50 percent more contracts. Teaming up can also help novice business owners gain the experience and credibility they need to be awarded more government contracts. With various set-aside contracting programs for small businesses, partnering with an 8(a) or woman-owned firm can help increase your chances of winning contracts. To find a partner, visit www.usaspending.gov and www.fpds.gov. These two websites offer a wealth of past performance information that lets you see who your buyers and competitors are. You can also customize the information and pursue relationships with those firms currently doing business with an agency you're targeting.
Learn from those who preceded you. Use available resources to find information that will save you time and money. For articles, guides, videos and tips for business owners looking to do business with the government, visit www.openforum.com/governmentcontracting. Free monthly webinars can be accessed by visiting www.giveme5.com.
Step away from your computer and smartphone. While it's often much quicker and less stressful to email a potential customer, face-to-face meetings and networking are far more effective in creating meaningful connections and establishing relationships with government procurement officials. So, set aside time to regularly visit the D.C. beltway and attend key conferences, such as the GSA Expo or the OSDBU Procurement Conference. Communications should not be limited to email and phone, though both are important follow-up methods.
Remember to dedicate time to pursuing government contracts. Treat this time like a client meeting and specifically allocate time blocks into your schedule. Without these blocks of time, your strategy becomes a hope or wish and, with inconsistent effort, it will be extremely difficult to effectively attract new business. Dedicate a specific amount of time each week to government contracting pursuits.
Be patient and persistent. Business development can take time, so don't give up easily. According to American Express OPEN's survey of government contractors, it took active contractors 1.3 years and four bids before they won their first prime federal contract. But what's encouraging is experience pays off. Small firms with 10 or more years of contracting experience win more than half (53 percent) of the bids they submit.