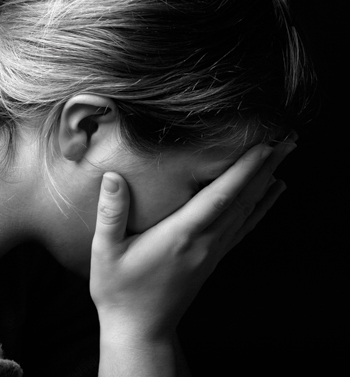 Consulting experience and various international studies have shown that business managers in all types and sizes of companies have very difficult and stressful jobs. In today's tough, dynamic, resource-tight and uncertain economy, a company (or organization) needs strong managers to lead its staff toward accomplishing business goals.
But managers are not only leaders. They are problem solvers, coordinators, communicators, cheerleaders and planners as well. And managers don't come in onesize- fits-all shapes or forms. Managers fulfill many roles and have many different responsibilities at each level of management within an organization.
Organizations abound in today's society. Groups of individuals constantly join forces to accomplish common goals. Sometimes the goals of these organizations are for profit, such as franchise restaurant chains or clothing retailers. Other times, the goals are more altruistic, such as nonprofit churches or public schools.
But no matter what their aims, they're made up of people and certain individuals are in charge of these people. These are the managers.
Managers appear in every organization because organizations want to succeed. These individuals have the sometimes unenviable task of making decisions, solving difficult problems, setting goals, planning strategies and rallying individuals. And those are just a few of their responsibilities.
To be exact, managers manage themselves, administer and coordinate resources effectively and efficiently to achieve the goals of an organization, manage context, manage relationships and manage change. In essence, managers get the job done effectively, especially if they manage both themselves and other people very well.
No matter what type of organization they work in, managers are generally responsible for the performance of a group of people. As leaders, managers must encourage this group to reach common organizational goals (at the general level), such as bringing a new product to market in a timely fashion and also reach specific objectives, such as improve profits by a certain percentage by the end of a given time period.
To accomplish these general goals and specific objectives, in an organizational products and services framework, managers not only use their human resources, but they also use inputs, methods and systems, to create outputs which can be translated into products and services for customers and a control system to achieve all these in the most optimal way.
When you take into consideration the full array of duties, roles and responsibilities in leading and managing their units, departments, organizations, etc., one thing becomes clear: business managers and professionals have difficult jobs. But how can a business manager and/or a professional handle this stressful environment? The following "guidelines" are based on in this various consulting experiences and sources and may be used when necessary to stimulate us mentally and morally, as a business manager or professional and help us resolve a troubling situation troubling us, with specific actions and activities.
Guideline 1: Make the necessary changes with harmony and balance
Put happiness in its right perspective in your life.
If you must change in order to become happy, do it with a calm attitude and patience and by respecting your limits.
Balance happiness with other things in life.
Look inside yourself for harmony.
Guideline 2: Make silence your useful tool
Put silence in your life.
Be silent for at least 15 minutes every day.
Use silence to envision happiness and success.
Breathe slowly and get rid of all your negative thoughts.
Disregard physical pain and functions of the body.
Allow only pleasant, happy and harmonious thoughts to fill your mind.
Guideline 3: Preserve yourself
It is necessary to take care of yourself in order to be happy.
This does not mean buy expensive goods or clothes, go on a spending journey and buy a lot of things of no value to you.
It means eat healthy foods, rest daily, pray and exercise both body and mind.
It means respect your limits and to take care to fulfill your dreams.
Guideline 4: Love nature
Get up close and personal with the natural world.
Ramble through forests, mountains, seas and fields.
Get an intensive, hands-on learning experience.
Study and photograph objects of nature like flowers, plants, rivers, trees, lakes, insects, birds, fish and other animals.
Spend a day honing your identification skills for fauna and flora and discuss ecology, natural history, plant lore and the meanings of species' common and scientific names with experts and members of ecology groups.
Plant a tree in your home and local community spaces.
Involve others in planting and watering plants and trees.
Feed birds and provide them with small nests and water pedestals.
Expand your understanding of the meaning and contribution of the natural world.
Guideline 5: Pray (meditate) daily
The power of prayer and meditation is tremendous.
Praying guards you against angry and irresponsible acts.
It lowers your egoism and self-centeredness.
It clears you from bad thoughts and acts.
It demolishes injustice.
It makes you more respectable and pious.
It frees you to think more clearly and wisely.
It opens your soul to hope and compassion.
It enables your heart and psyche to seek friendliness and love.
Guideline 6: How to handle failure
If I feel depressed: I will sing.
If I feel sad: I will tell a joke to myself to laugh and I will read something cheerful and optimistic.
If I feel uncertain about something: I will act in a more positive and powerful way.
If I feel poor in material possessions: I will remind myself of the mental and spiritual goods I have.
If I feel inferior: I will think of something wonderful that I have done If I feel insignificant: I will remember how precious I am to my family, friends and to my colleagues.
If I feel too confident: I will remember my failures.
If I feel too great: I will remember the moments of my shame.
If I feel too proud: I will remember the times I was weak.
If I am without a useful job to do: I will find something creative to complete.
If I'm not disciplined in my thoughts and my actions: I will reduce my activities and readjust my priorities.
If I feel anxious: I will think in a positive and optimistic way.
If I feel that people are abandoning me: I will find ways to act with love, friendship and optimism.
Guideline 7: How to handle difficult people
Take a short walk outside of the location where the conflict has taken place.
Make silence your useful tool.
Use silence to envision happiness and success.
Breathe slowly and get rid of all your negative thoughts.
Allow only pleasant, happy and harmonious thoughts to fill your mind.
Think of a solution to deal with the difficult person or situation.
Work out a mutually-agreeable solution with the person(s) involved.