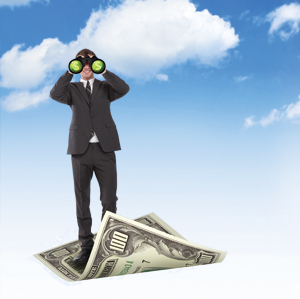 Cash management is the most important part of any business process—indeed, it keeps 17 percent of business owners awake at night—yet many fall behind, put off following up, and worry about negative customer relations impacts.
Cash is the lifeblood of any business and a cash management makeover could go a long way toward improving your bottom line. Western Union® Payments' inaugural Small Business Barometer revealed that 43 percent of the businesses surveyed reported falling behind on their invoicing at least every few months . Another 37 percent cited managing past due invoices as the worst of their business responsibilities, and 24 percent worried about the risk of ruining a client relationship through the collections process.
If you see your business in these statistics, don't worry—there are a variety of great tips and tools to help you get control of this process, and take action.
The key to a better bottom line and better client relationship? Technology: Deploy an automated receivables solution and get your cash management strategy well in hand.
Here are a few tips to help you improve both your bottom line and your accounts receivables practice:
The customer is always right. This old adage doesn't apply only to the front line customer experience. When thinking about improvements to your receivables process, consider this: a large segment of consumers (45 percent) pay bills online . An online payments channel can help increase the likelihood of on-time payments. The important thing is to get paid as quickly and fully as possible by giving your customers an easy, convenient process that allows them to pay you in a way that meets their needs as well as yours. Web-based payments solutions can reduce man-hours involved in processing and tracking payments while giving customers anytime-anywhere convenience that could even increase the amount of positive time they spend on your web site, exploring all that your company has to offer (think of this as "stickiness").
No pain means you gain. The Western Union® Payments Small Business Barometer found that 32 percent of small businesses invoice manually. Talk about doing it the hard way. Automated Web-based invoicing and payment solutions streamline many of the processes entrepreneurs have struggled with in the past. Employing tools like electronic invoicing and online payment acceptance can help reduce late payments, shorten your payment cycles and free up your valuable business time for other pursuits. Look for a system that allows you to create a reporting schedule and update it regularly with an integrated customer relationship management (CRM) function. This CRM tool will help you better understand your customers' purchase history, preferences and challenges. Over time, this information will allow you to translate your customers' invoice paying practices into stronger customer relationships and increased sales.
Every part of your business is your brand. Receivables, especially late-payment collections, are often the most dreaded business process, yet this is one more customer relations touch point you can use to positively reinforce your brand image. Use your receivables system to create consistent, friendly check-points that enhance your relationship with your clients. Include helpful hints in your invoices, and ask your customers what other services or products would be helpful to them. Always remember that payments are still an aspect of your brand, so they should align with any customer communications that you have in place and your receivables experience should reinforce your preferred customer experience. You can ensure a consistent brand image and messaging across all channels by automating these interactions as much as possible. Payments handled well can actually translate to more profitable customer relationships by increasing customer satisfaction.
Set it and forget it. Using web-based payment solutions and other tools to streamline your receivables is a great start. Now turn your focus to setting up recurring payments. As with other aspects of a fine-tuned payments process, recurring payments can make life easier for both you and your customers, increase customer satisfaction, and decrease late payments. Once you've set it up, you've eliminated the monthly busywork involved in invoicing, errors that can occur as you manually invoice, and the awkward and time-consuming follow-up required for late or unpaid invoices. You can actually present recurring payments as a helpful customer service, saving your customers time and expense by cutting the number of checks they'll have to mail and eliminating any chance of late fees or other penalties.
Make some green by going green. According to The Green Billing Survey 2010, conducted by Javelin Strategy & Research, every paper statement converted to electronic can save you, on average, $1 in postage, paper, and labor costs. "Going green" can save you time and money while making you and your customers feel good about helping the environment. Web-based and mobile tools eliminate paper, while saving you time and money and ensuring accuracy with your customer.
Modernizing your receivables process is one of the best steps you can take toward a healthier business and a better night's sleep. These tips will help your company get its receivables practice under control and create a stronger customer payments relationship.