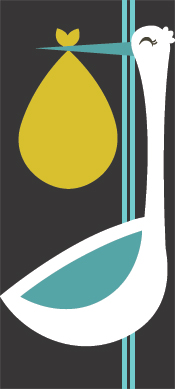 There is a new trend threatening to disrupt the way people purchase products online. It's incredibly familiar, but probably not what you may think: subscription services. Now I know what's going through your mind. It's probably something like, "Subscriptions? Really?" I'm sure I wasn't the only one whose grandmother belonged to a Fruit of the Month club or whose friend in junior high school had one of those CD of the Month memberships. Although Grandma loved the fruits that appeared monthly and my friends were jamming to their CDs, I never thought I could buy into that model.
Well, subscription commerce in 2012 is not your grandmother's Fruit of the Month club. Forty years after the original monthly clubs were founded, subscription services are seeing a stunning resurgence. The only difference now is that these services are as much about expert curation as they are about the products that appear on your doorstep monthly. It's as if everywhere you look subscription services are popping up. The diversity of these services are also varied, as there are monthly shipments of everything from baby products to paleo snacks for your inner caveman. As a founder of one of these services, I'd like to guide you through the subscription model and show you why it is—and will continue to—disrupting commerce and will continue to do so in 2012 and beyond.
From its inception until a few years ago, subscription e-commerce followed a rather easily defined path: pick a product people use regularly and deliver it to them regularly. These companies didn't offer unique products. Instead, they sent you goods that could be bought almost anywhere. The value proposition to consumers was simply: simplicity. Delivery was innovative at the time and so, in their own right, these companies were innovative. However, there was a flaw in the basic premise that forced these companies to fade in time. Do I like apples? Sure. Do I like receiving 20 apples every week? Wow, that's a lot! In the end, I get a few snacks, but I get lots of rotting apples on my kitchen counter. I like apples as much as the next guy, but that was a different business for a different time.
Today's wave of subscription services is vastly different than the previous crop. In fact, they are set to disrupt an e-commerce industry that hasn't changed much since the Internet exploded in the late 90s. Consider how much the Internet has changed over the years and how little purchasing on the Internet has evolved. Social interaction is an excellent example. Over the years, social interaction has gone from AOL Instant Messenger to MySpace to Facebook to Twitter. Purchasing, on the other hand, has gone from Amazon to, well, Amazon.
The e-commerce industry is ripe for disruption for one very simple reason, which Josh Koppelman, a partner at First Round Capital and key investor in subscription services Birch Box and Kiwi Crate, stated best when he said, "[Today's] consumers crave curation." Consumers today know they can find anything on Amazon, as there are millions of products at their fingertips. But, consumers don't want just anything. They want to be introduced to that thing that they don't even know about. This is why companies like eBay and Amazon spend millions of dollars on machine learning and artificial intelligence to create algorithms that recommend products to you based on your buying patterns. Whereas these technologies are mechanical, subscription services are human. Experts find the best, newest and most innovative products and deliver them to you. The key value proposition of subscription services is precisely what consumers in today's society are both looking for and value most: curation, exploration and discovery.
Take my company, Stork Stack, for example. Every month, we deliver bundles of joy to our members' doorsteps in a stack consisting of five products, whereby three or four of these are for the little ones and one or two of them are for mom. The problem we're solving sits at the center of two forces. On one end, moms have less time than ever, as their lives are a balancing act among kids, family and work. On the other end, there are more products than ever. While there are millions of products fighting to get attention from moms, they are overwhelmed by the fire hose of product options. To confound the problem, there's a dynamic whereby the biggest names in the "baby industrial complex" drown out all the small businesses that want nothing more than to get their products to moms. At Stork Stack, we do the research and our members get the benefits. There's no hassle or fuss—only the highest quality products along with incredibly helpful information.
Historically, subscription memberships have been functional, boring and simplistic. In today's world of subscriptions, you're provided with products you didn't know you wanted or didn't even know existed. It's like Santa coming to your house each and every month bringing new presents and providing you with a way to explore the best products. They're even wrapped in a cute little bow to create an experience reminiscent of your favorite holidays as a kid. Members will tell you that after an exhausting day, there are few things more delightful than opening the mailbox, often filled with bills and other uninviting pieces of junk mail, and seeing the colorful corners of their subscription treat peeking out. Every month, a beautifully packaged parcel awaits—warming the insides of the mailbox, sending a welcoming wink to be opened, often ceremoniously, and enjoyed on an otherwise ordinary Tuesday.
The success of subscription services is both an art and a science, and it's amazing how much joy a little box can bring.