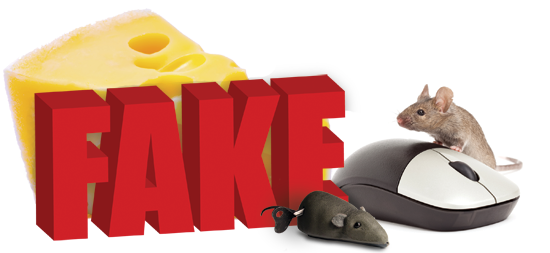 Everyone knows you can't always trust what you read. Never has that been truer than when it comes to social media. According to a study conducted by Gartner Research, by 2014, between 10 and 15 percent of all user reviews on social media sites will be paid for by the companies selling those products. While that may seem like an astounding trend, companies that put a strong focus on providing great service to their customers shouldn't have to resort to paying for fake reviews. This is called "astroturfing," and it is not only unethical but can also get you into legal hot water for false advertising.
While you can't always prevent bogus reviews, there are a number of ways to encourage your customers to post positive reviews and say something great about your business. Small and large businesses alike can win customer loyalty and trust—and real positive reviews—by following these five tips:
Be a good listener: All companies need to know what is being said about them. This means not only having a presence on social media sites like Facebook and Twitter, but also following the conversation about your company every single day. Only by knowing what is being said about you can you respond in a timely, thoughtful way.
Encourage customer feedback: Send your customers an e-mail with a direct link to a place where they can provide feedback about their experience with the company and the quality of service they received. Conversely, never make your customers sign a document saying they won't criticize you online before you'll do business with them. A New York City dentist tried that and is now facing a lawsuit in federal court for violating her patients' rights to free speech. If you're consistently providing a highquality experience, you'll see that reflected in positive reviews. And if you receive negative reviews, you'll know where you need to improve.
Don't overreact: While it can be hard for small business owners to be objective when dealing with a hurtful review, it's important to calm down and ask if there might be some merit to it. Ask yourself, is this a possible blind spot?
Participate in the dialogue: Thank your customers for their positive reviews and respond constructively to negative feedback. If a review is truly damaging, post a short response saying something like, "I'm sorry you had a bad experience with us; please contact me personally at the following e-mail address and I will do everything I can to make this right." This shows you really care about your reputation and customer service. If the review is bogus, the poster won't contact you. Customers want to know that you're listening to them and will value the fact that you took the time to respond. Doing so can help turn a lost customer into a customer for life.
Turn a negative into a positive: Negative reviews can actually enhance your reputation in the marketplace. Everyone knows nobody's perfect and that there are some customers out there whom no one can satisfy. You really don't want 100 percent positive reviews because no one will believe it, and they'll assume you're gaming the system.