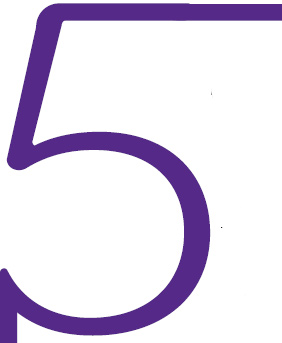 It seems more difficult than ever to have a conversation with a prospect these days—especially in professional services, like public relations and marketing. It's as if there's a special blacklisted hole for business development professionals.
People are busy, budgets are tight, departments are lean, and business development and sales teams have a tough job today. Luckily, there are now more channels than ever for reaching prospects. But the increasing number of ways to reach people often has a reverse effect on sales—prospects become inundated and shut down.
Here are five things prospective clients should know about business development managers—or people like me:
I really don't want to waste your time or mine. I believe my company's offerings will be valuable to you.
I've done the research. I Googled your company, read the company website, and asked all of my LinkedIn connections to your company about you and your company. By now, I know that you may have a need for my products and services, but I need to know more.
I'm interested in learning even more about you. Will Rogers said, "It's not what you don't know that hurts you. It's what you know that ain't so." That applies to both of us. Let me discover if you have a real need that my services can fulfill. And in classic salesman fashion, I give my personal guarantee that spending a few minutes on the phone with me or over coffee will take a lot less time than fixing the problems that using the wrong solutions or lesser services will take you.
My goal is to be a valuable resource for you. I want to provide solutions that work, ideas that are innovative, intelligent and thoughtful, along with service that is efficient and pleasant. I understand that being utilized as a one-hit-wonder is too costly for either of us.
I'm realistic and not pushy. I understand budget, timing and resource allocation are all factors in this thing and hope that we can work together. But, give it to me straight because hope isn't a sales strategy—it's merely disappointment deferred.
These fundamentals, when communicated correctly on the business development front lines, can up the pitch game. Are these five points going to change the business development/prospect relationship forever and therefore the lives of thousands of people? Probably not, but no matter what side of the desk you're sitting on, they may help save some time and frustration.