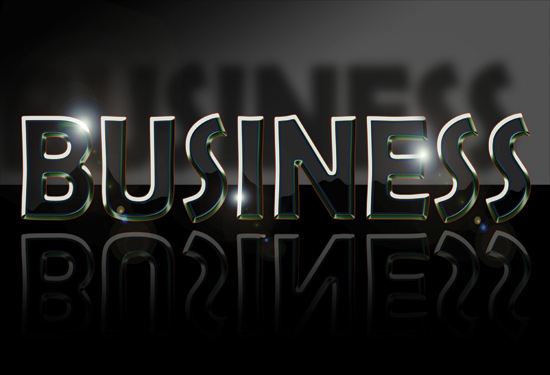 Times have never been more uncertain than they are now—especially in terms of the breadth and speed of technological advances, continued global economic fragility, and the ongoing lack of clarity about government policy and regulation and its impact.
With this uncertainty, however, comes opportunity. And, for many business owners, the world is now a wide open market. As uncertainty mixes with opportunity, how can you make the most of this unsettled environment and set your organization up for success?
More and more, business owners and chief executives are finding that their involvement in peer advisory leadership groups offers them the ability to become better leaders, make better decisions, and achieve better results. As they become more effective leaders, they're able to work toward creating the business and life of their own design, as opposed to always being bogged down in the operational trenches, reacting to the challenge or crisis of the moment.
Surprising to some, effective peer advisory leadership groups are not industry associations, which have their own unique value. Indeed, in the classic peer advisory leadership group, there can be no conflicts of any kind—functional, personal, competitive or otherwise.
Part of the intrinsic value of such peer groups is the opportunity they offer members to better appreciate and understand the value of sharing different perspectives and life experiences. Typically, the only similarity between members is that they're all business owners and/or CEOs. Industries vary in representation, which allows for a healthy diversity in viewpoint. Joining such a group (as opposed to, or in addition to, an industry association) can allow you to become a better, more effective leader of the total organization, precisely because there's such a rich breadth, depth and diversity of business and life experience that is shared.
There are many compelling reasons why you might consider joining a peer advisory leadership group. For example, you may feel isolated. It is, in fact, lonely at the top, and advice from your peers may be scarce. You may also want to add a new—and extremely powerful—type of peer-to-peer accountability to your actions and decisions, or perhaps you want to grow professionally and personally in seeking out new knowledge. Whatever the impetus for joining a peer advisory leadership group, this gathering offers a safe and confidential space to manage uncertainty and realize opportunity, both personally and professionally, on an ongoing basis.
Lately though, peer leadership groups have taken on a somewhat generic meaning and have become buzzwords for just about any gathering of business owners and leaders convening in the same locale. But when peer advisory leadership groups are at their best, they are indeed special places where, in an environment of total safety and trust, members may talk about aspects of their businesses and lives that they aren't talking about anywhere else. In these groups, members don't pretend they are psychiatrists; these are not "therapy" sessions. However, the knowledge that in this gathering there are no hidden agendas; that the common goal is to receive unvarnished feedback and help concerning respective opportunities and challenges; and that one is safe to talk with one's peers about anything and everything in one's business and life—this is indeed "therapeutic."
In this optimal setting, a great opportunity awaits. Make no mistake, peer advisory leadership groups—the most effective ones, anyway—aren't environments where business owners go to be told what to do or to "report" to a board of directors. On the contrary, they work best when one member tells his or her peers what he or she intends to achieve and/or what opportunity or challenge heor she is currently facing.
In this setting—secure, safe and trusted— you find that engaging in freeing conversation and productive, supportive, yet challenging and "care-frontational" conflict can open you to new questions, perspectives and experiences. In turn, this process can lead to crafting and/or confirming your commitment to your own actions and solutions, and to holding yourself accountable for achieving your individual business and life dreams and goals. Perhaps it's no surprise that eyeballto- eyeball, positive peer pressure works— you're much more inspired to accomplish what you set out to do when you know there's a group of leadership peers eagerly waiting for and expecting an update on the progress and results of your commitments.
When you become involved in a peer advisory leadership community, not only does your own leadership effectiveness, and thus the overall performance of your organization, increase, but your life overall is enhanced, as well. By reflecting and sharing with your peers on the uncertainty that exists, coupled with the opportunities that are present in both your business and your life, you're afforded the ability to step back from the daily hubbub in order to see things more clearly—in short, to find the time to work "on" your business and life and not always just "in" it.
Someone once said, "A leader's job is to look into the future of the organization, not as it is, but as it should be." The best peer groups help a leader do just that. And they help that leader—indeed, they require that leader—to make the commitment with peers to create a business and life of their own individual design, and to hold each other accountable for doing so.