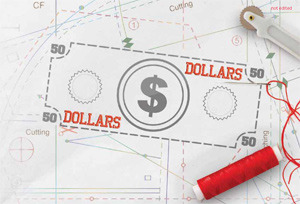 Many aspects of your life have to be considered when making short- and long-term financial decisions. Wealth advisors take the time to understand your unique life goals and challenges and help you make financial decisions that will have the most advantageous impact on your entire life. Are you currently working with a wealth advisor? Here are three services they typically provide:
Investment services. Effective asset management will always be an important part of a wealth advisor's job. Clients need only share their risk tolerance and personal near- and long-term financial goals. Armed with that information the wealth advisor can select the most appropriate investment choices. Looking toward the future, wealth advisors also provide financial planning, education planning and estate planning. Also, he or she can help manage investment decisions in charitable gifting services such as private foundations, donor-advised funds, and charitable trusts.
Insurance services. No doubt you want to use your wealth to enjoy your life and then leave a lasting legacy. Wealth advisors can present a host of insurance products that can help you do both. Using wealth transfer tools such as credit-shelter trusts, self-cancelling installment notes, generation- skipping trusts and traditional life insurance you can pass assets to succeeding generations in a tax-efficient manner. Other insurance services include wealth protection, which can help you shield wealth from litigants, creditors, children, in-laws and ex-spouses, and property and casualty insurance which covers everything from cars and homes to rare artwork and yachts.
Credit Services. If you need to make decisions regarding mortgages, personal and commercial loans, and loans to estate planning entities, your Wealth advisor can help you evaluate all your options in light of your overall financial picture and make sure you are comfortable with the choice you ultimately make.
Looking at the Entire Picture. If you have a family and/or special charities that are dear to your heart, you are not only amassing wealth for your lifetime, but also for your heirs and benefactors. Therefore, a wealth advisor can assist with that very large piece of your financial picture as well.
Many wealthy parents ask the question, "How much money should I leave my children?" Perhaps the more important question should be, "What will my children use their inheritance for?" If they squander it or use it as a crutch to avoid earning their own money, any amount may be too much. Here is where a wealth advisor can prove to be very valuable. He or she can work with the family to help the children understand and appreciate the responsibilities that will come with their inheritance. One helpful tool is a family mission statement.
All families should have a family mission statement. According to Glenn Kurlander, Morgan Stanley Managing Director of Wealth Management Solutions, a family mission statement should be a personal reflection of the family's principal values. "To be most effective and inspirational, it should be as specific as possible and focus on what is special about the family," explains Mr. Kurlander. "Toward that end, families should discuss specific examples of events they were inspired to participate in or that gave them a deep sense of satisfaction, either individually or as a family. These past events help them recognize what is most important to them." He adds that after sincere, thought provoking conversations among all appropriate family members, the mission statement can be crafted into a few paragraphs or a few pages.
A wealth advisor should be the one to initiate that process. Once created, the family mission statement should be revisited at least once a year and amended or enhanced if necessary. This assures everyone involved that the children are prepared to perpetuate their parents' legacy.
The Quintessential Team Player. While wealth advisors are very knowledgeable, they should not pretend to know everything. Instead, they usually have a cadre of experts to call on to provide the range of expertise affluent investors need to solve different financial challenges. In addition, they should volunteer to meet regularly with your legal and tax advisors to make sure everyone is working in concert to meet your very personal, unique goals.
If you would like to learn more about any of the services, please give me a call at 866-932-3032. I would be happy to also discuss my comprehensive approach to wealth management with you.
Choosing the right wealth advisor
When it comes time to choose a wealth advisor, your decision should be based not only on questions you ask him or her, but also on questions he or she asks you.
For instance, the person should want to know everything there is to know about you. Not just "Do you and your family have hobbies?" But, "How much does it cost to enjoy those hobbies?" And "How much time do you spend enjoying those hobbies?" This gives the person a sense of your personal passions and how you may spend your retirement years.
A wealth advisor should ask, "Are your current investments concentrated in any one asset class?" This will reveal if you have a large portion of funds invested in one sHe or she might follow up by asking if you would be willing to diversify your portfolio so you are better prepared to withstand downturns in any one sector of the market. to try to help your portfolio weather all different market climates and keep it from drastically losing value.
What was that?
You should also consider the way a wealth advisor asks questions and answers your inquiries. Conversations should be comfortable, and easy for you to understand. Qualified wealth advisors will avoid industry jargon that may overwhelm you. Instead, they should be very clear and specific, using scenarios with which you can identify. That is a sign that they are knowledgeable about the material being discussed.
Among the topics you should discuss is the process the wealth advisor will use to manage your accounts. In addition to an investment philosophy, potential wealth advisors should pinpoint when portfolio reviews will take place and how they plan to respond to inquiries. For instance, does the person have an assistant you may be directed to first? When and why would the assistant get the wealth advisor involved? After this discussion, speak with a few current clients. While these existing clients will most likely endorse the wealth advisor, they can also let you know about the actual routine service you can expect.
Perhaps most importantly, no decision should be made until you run a FINRA BrokerCheck® on the wealth advisor. FINRA, the Financial Industry Regulatory Authority, provides free research and background reports on brokers, investment advisors, and their firms. This comprehensive summary lists qualifications, employment history, and disclosure events that include regulatory actions; customer complaints; legal and financial matters in which the wealth advisor has been involved; and employment terminations. To access their website and run a report, visit www.finra.org/brokercheck.com.
So thow do you choose a qualified wealth advisor? The most obvious answer always is: very carefully.