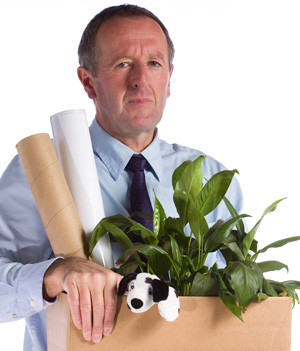 It's Right in Front of Your Nose
When it comes to human capital, employers tend to undervalue some of their richest assets: experienced and self-effacing older and loner-type employees. And when those employers feel layoffs are required, these underrated employees are often the first to go.
What a waste. For one thing, companies often make cuts based on salary, title, or department, not an employee's intrinsic value. So despite the short-term financial lift, there's a long term loss of collective talent. For another, this doesn't solve the underlying operational problems that got the company in trouble in the first place.
But it doesn't have to come to that. Some forward-thinking employers are proactively assessing the talents and strengths of their people. And when indicated, they're redefining those workers' jobs or redeploying them into positions that leverage those talents and strengths.
The reality is, layoffs are costly across the board. They hurt those who are cut and those who are not. And while they may alleviate financial pressure in the short run, they rarely position a company for future growth. Re-purposing your workforce to maximize the assets you have is a better business decision on every level.
The Case for Older Employees
When the recession hit at the end of 2007, huge numbers of baby boomers were handed their pink slips. Many of them had been with their employers for years and, as a result, were at the top of their pay grades.
But there is no substitute for experience. When older employees leave, they take their knowledge with them. Study after study shows that mature employees offer many positive qualities besides expertise, including sophisticated communication skills, stronger professional and client networks, and solid work ethics.
Instead of jettisoning older workers and encouraging early retirement, employers should be finding ways to keep that expertise on tap, whether via part-time employment or flexible work arrangements. Look at CVS/pharmacy's award-winning Senior Pharmacist Legacy Mentoring Program, which pairs senior pharmacists with young techs and apprentices.[i] Sounds like a great idea, doesn't it? So, why aren't more companies developing similar initiatives?
Re-purposing Underutilized Employees
It's not just an age issue. When an employee fails to perform well in a given position, many employers assume it's the individual's fault. Why not look at the bigger picture? Is the employee in the right position for her aptitude and temperament? Is her department functioning properly? How's her relationship with her manager?
According to one CareerBuilder survey[ii], employee job dissatisfaction frequently stems from feeling undervalued or underemployed, from work stress, or from tension with one's boss. All of these factors lead to poor performance as well as attrition. But all of these problems are also fixable.
One way to fix them: employee assessment tests. Yes, many employers already use such tests, but chances are, they're using a single aptitude test that focuses on one facet of aptitude or behavior. It's a good beginning, but it hardly provides a rounded picture. Humans are complex.
That's why some progressive employers and HR specialists are now using multiple tests that measure different qualities—i.e., cognitive, behavioral, and motivational forces—and then triangulating the results for deeper levels of insight that can be used to place employees in positions that best utilize what they bring to the table.
This not only leads to a happier workforce, but to happier profits. For example, Embarq (now CenturyLink), used this technique to reengineer a key 1800-person department. Upon implementation, Embarq went from an unknown Internet provider to No. 2 in its market, as ranked by Computerworld, a leading trade publication.
Finding Hidden Treasure
"Our people are our greatest asset"—that's a claim virtually every company makes. But how many employers live up to that claim when it comes to the whole of their workforce?
So, here's my question to employers: do you know, really know, your employees' unique strengths and values? Because if don't know what your human assets are, how can you possibly put them to best use?