By Betsy Demitropoulos on Mar 05, 2010 with Comments 3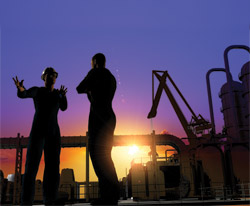 Some business owners might say their schedule is demanding enough at the moment, and the thought of adding one more activity to their busy calendar is unbearable. So why should they try to cram time into their already-hectic schedules to join an industry association or other professional organization?
Because membership in an industry association offers numerous benefits and will keep business owners on top of important, ever-changing issues, trends and legislation within their marketplace. Many professionals, however, believe the greatest benefit of being a member in an association is the networking and camaraderie that goes on among members, states the Petroleum Equipment Institute (PEI), a trade association for the petroleum industry. Midwest Groundcovers, LLC knows all about the value of association membership, as the St. Charles, Ill.-based wholesale grower is an active member of some 20 associations.
Christa Orum-Keller, vice president of Midwest Groundcovers, said networking opportunities and the chance to influence legislation are two of the greatest benefits of association membership to a firm in the Illinois green industry.
"Associations let you know what's going on in your industry, and as a member, you can be a part of it," said Orum-Keller, who is on the board of directors for the Illinois Landscape Contractors Association. "If you have the resources, the more associations you join, the better."
There are more than 7,800 associations, professional societies and labor unions listed in the 2009 Directory of National Trade and Professional Associations of the United States. There are trade associations and organizations for every industry imaginable.
If your business operates as a gas station in Minneapolis, you can join the Minnesota Service Station Association. Or if you're a meat processor, supplier or exporter, join the National Meat Association, an excellent choice for any firm in the meat industry. The Massachusetts Flower Growers' Association would be perfect for a commercial flower and plant grower based in Boston.
Benefits of association membership typically include: opportunities to preside in leadership roles within associations; subscriptions to newsletters and magazines; access to seminars, conferences and association events; and access to members-only offers, among many others, depending on the association and your particular membership within the association.
As a member of the Associated General Contractors of America (AGC), for example, a contractor has access to all-inclusive member resources and tools through the AGC Legislative Action Center and receives member discounts on AGC products and services. Additionally, with a nationwide membership of more than 32,000 firms and a network of 96 chapters, AGC offers its members the opportunity to meet and build relationships with fellow professionals, owners and suppliers.
Associations also extend various educational, training, licensure and certification opportunities to its members. You can become a Certified Professional SalesPerson (CPSP) through the National Association of Sales Professionals. The American Fence Association offers the Certified Fence Professional (CFP) designation, and the National Society of Professional Engineers offers the Professional Engineer (P.E.) license.
Annual dues for association membership are often lower during the second year of membership and can be discounted if more than one person from your company also joins. Additionally, rates may vary depending on what type of membership you're interested in, and other fees may apply such as one-time application fees. Some associations offer reduced rates for student members, for example. Furthermore, some associations demand that you meet preliminary requirements in order to become a member.
Many associations are national in reach. However, some also have local and state chapters such as the American Society of Appraisers and the American Marketing Association, both of which have Chicago chapters. Midwest Groundcovers is a member of the Michigan, Indiana, Iowa, Minnesota and Nebraska state chapters of the American Nursery and Landscape Association.
Membership in trade associations not only benefits employees of your company, but it also projects a positive image of your firm to your customers. Membership in associations shows a business' initiative, its engagement in a particular trade and its commitment to staying abreast of current developments in the market. According to the PEI, approximately 85 percent of all business failures occur in firms that are not members of their trade association.
Again, one of the biggest advantages of association membership is the networking and camaraderie that takes place among members. However, to benefit from this, you must participate and be an active member within your association. Paying your annual dues isn't enough to reap the benefits of association membership. You must also make an investment of time and effort in association activities and become involved. Simply put, what you get out of association membership is directly relative to what you put in.
Did You Know…
There are more than 7,800 associations, professional societies and labor unions.
Most associations are national, but some also have local and state chapters.
Approximately 85 percent of all business failures occur in firms that are not members of their trade association.
One of the biggest advantages of association membership is networking and camaraderie.
To reap the benefits, you must also make an investment of time and effort in association activities and become involved.
Filed Under: Business Management
About the Author: Betsy Demitropoulos is a senior business editor with five years of experience editing and writing business publications and reports.
Comments (3)